custom tins: The Ultimate Guide
Tins packaging has a wide range of applications in the food, beverage, cosmetic, gift, pharmaceutical and daily goods industries. 
Tins packaging can play a decisive role when you and your competitors' products are being compared by potential customers. 
So custom tins is a very important thing, even more important than your product itself.
Pitfalls To Avoid When Custom Tins
Before we discuss how to customize the perfect tin cans, we need to understand the problems that tin cans can have. The following are defects that tins box products are prone to, and these are defects that are often found in low-end manufacturers.
These problems can negatively affect your sales and brand. So finding a trustworthy tins packaging manufacturer will be of great benefit to your business.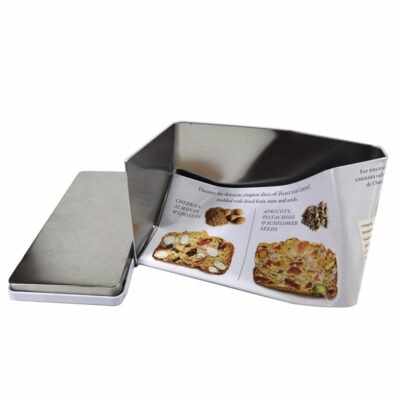 Structural Disintegration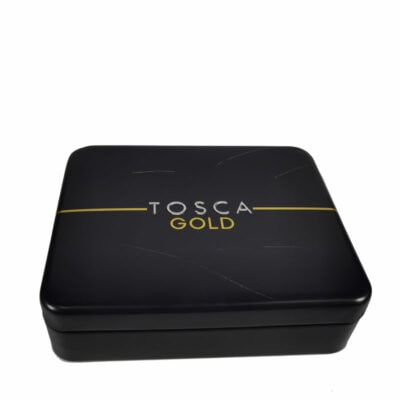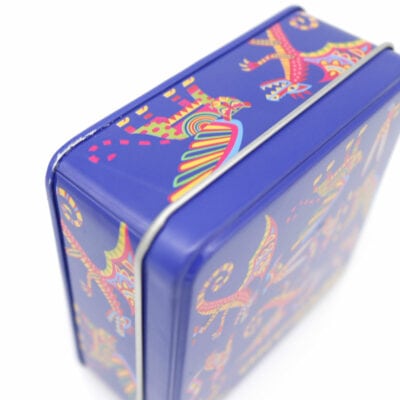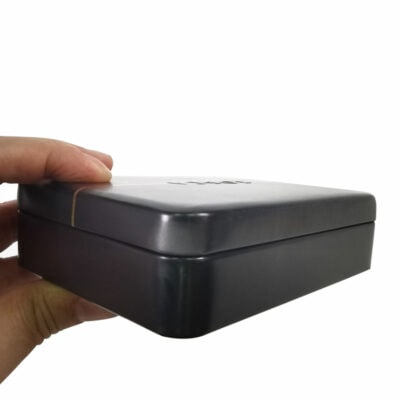 Whitening of Curved Surfaces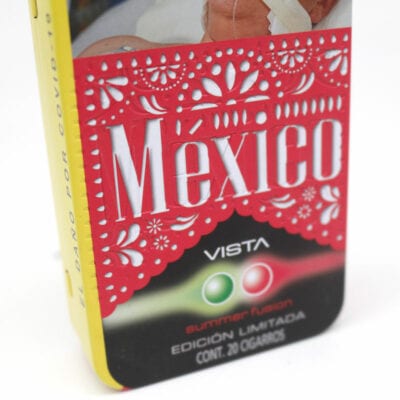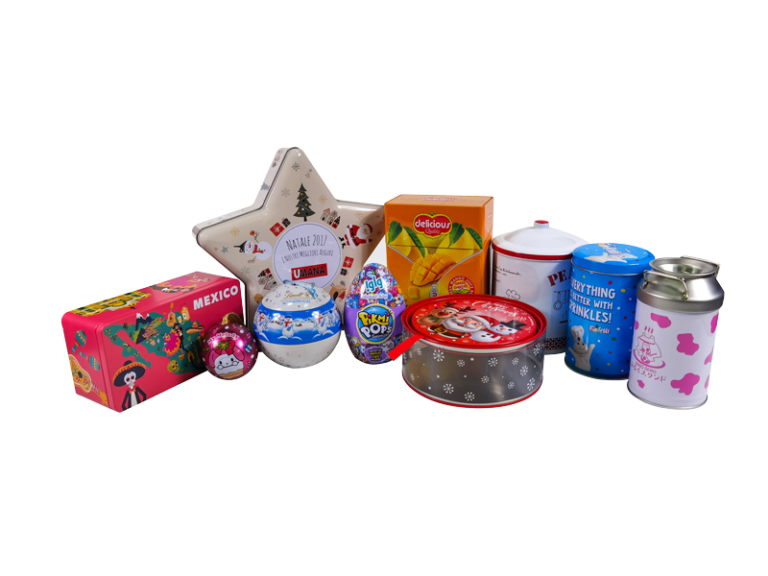 What The Perfect Tin Cans Should Look Like
The right size and shape for your product
Impressive art design
Robust construction
Perfect printing technology
We Provide All Optines For Custom Tins
As an advanced tin cans factory, finetins can provide 100% customization for your tins packaging. 
Shape
Materials
Printing Optins
LOGO
Opening & Closing Method
Shape
Materials
Printing Optins
LOGO
Opening & Closing Method
Custom Tin Cans For Your Business
We have provided tin cans packaging customization services for over 30 industries. Check out packaging case studies for the industries you are interested in and you will be inspired.
Why 3000+ brands choose us for custom tins? What can we bring to our customers?
Working with Finetins, there is no middleman. This will reduce your purchasing costs by at least 20%.
We're frequently sourcing quality materials at competitive prices so our customers can get quality packaging for les
Finetins saves proofing time by producing renderings for our customers.
Strong production capacity can easily solve large orders.
A first-class level of workmanship does not result in rework.
Finetins workers all have more than 5 years of experience in production. Production team leaders have more than 10 years of experience in the industry. We also use top-notch production equipment to ensure that the quality of our tin cans is top-notch.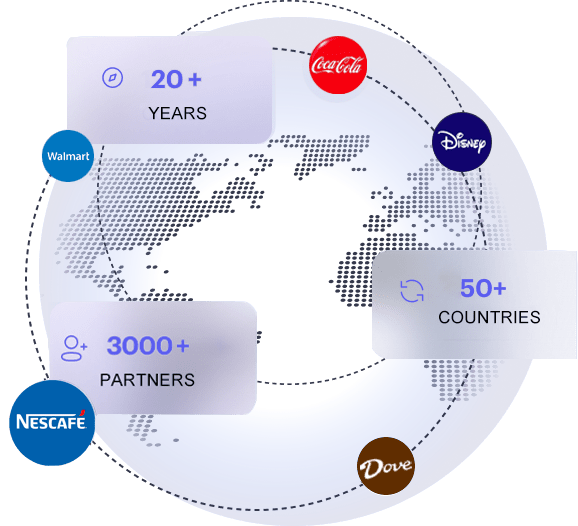 20+ years of industry experience will help you solve all your challenges regarding tins packaging.
Tins packaging design
Free Samples
Production Management
Hassle-Free Logistics
The Process of Custom Tins
Knowing the tin cans production process will help you get the perfect tin cans packaging. From now on you will become an expert in the field of tin cans.
01. Provide your Tin Packaging Requirements
Before you ask Finetins to customize the packaging of your product, please prepare the information of your requirements information in advance so that we can help you solve the problem more efficiently. The necessary information we must learn as follows:
Categories of tins packaging
Size and shape of the product
Quantityof purchase
Delivery time
Nationality
Print documents (AI, PDF or PSD)
If you are lack of experiences in custom tins packaging and know nothing about how to determine the size and shape of your packaging, please contact our professional support team in time, We will provide you with the perfect solution to custom tins packaging:
Packaging design that attracts potential customers to buy
Safe and environmental friendly packaging materials.
Reasonable and sturdy structural design.
Extremely low packing cost
02. Make the effect drawing for your tin cans.
When killing time waiting for samples and revising them repeatedly, you may notice your competitors have put the products on the market before you take actions. What does it happen?
Perhaps you have delayed customizing tin cans for your products for too long. Usually it takes you and your supplier two or even three months to make and revise the samples before you determine the tins packaging production. Dissatisfaction with the sample makes you waste time and money waiting for the sample production for many times.
In order to minimize your time cost, Finetins will make packaging effect drawings for you on the basis of your customized needs. The effect drawing is vividly described with the size of the product, the R angle of the box, the size of the winding line and various specific processes. In addition, the effect drawing make you detect the possible irrationality of product packaging more quickly and more directly. Then, you can try to correct the product packaging.
After communicating to revise the effect drawing, we will provide you with the first version of the plastic sample. And, the plastic samples will be made in full accordance with the design draft. You can try out your own products with plastic samples. After the suitable structure of the model is finally determined, we will make the metal mold of tin cans, which will help you avoid making errors and save the cost in the mold making.
03. Make and revise a sample
It usually takes 7 to 10 days for Finetins to make a sample. After the sample is completed, we will provide customers with photos of the sample from all angles as soon as possible. If everything is OK, we will send the sample to the customer by international express.
If the customer has advice on revising the sample, we will revise it repeatedly before the customer's complete satisfaction. We can promise that the finished goods are of the same high quality as the determined samples.
After the sample is determined, we will customize the production mold according to the structural size.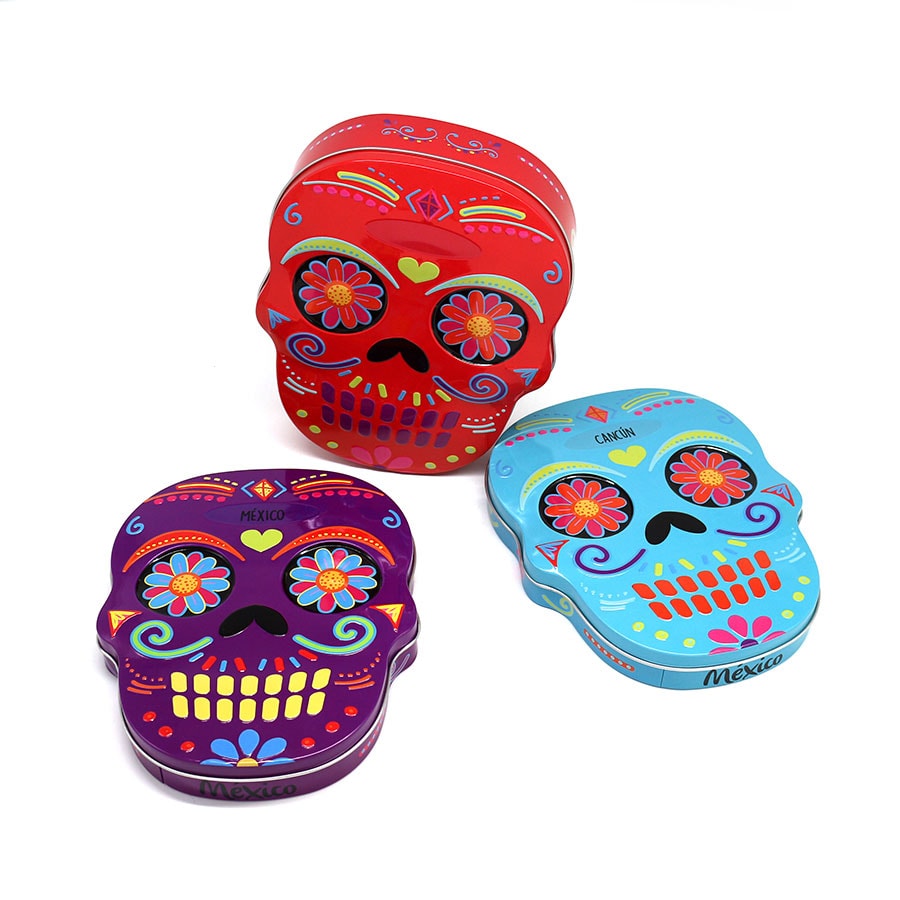 04. Raw materials for manufacturing tin cans
The first step in making tin cans is to buy raw materials. High-quality raw materials are the basis for ensuring the high quality of products.
The raw materials used for custom tin cans are usually galvanized iron, tinplate smooth iron or tinplate ground iron. All raw materials meet the requirements of environmental protection and food grade, so you can rest assured if you plan to do food packaging.
The use of tin-plated tinplate can effectively prevent cans from rusting. The first-grade tinplate has good malleability, which can avoid the problem of whitening the edge of tin box.
Finetins will only buy raw materials from suppliers of reliable quality.
We can get a discount of 10% below the average market price from a large number of purchases every year. It is one of the reasons why our products sell with the low price.
Four factors that affect the perfect printing on Tin cans are as follows:
Advanced printing equipment.
Perfect technological process.
Environment-friendly inks adopted.
Experienced printing engineers.
Most tins packaging suppliers use two-color printing presses that cannot print the patterns at once. When printing for the second time, there may be some difference between the actual color of the product and the design draft, which will cause a lot of loss of raw materials.
Finetins uses the Fuji 4-color UV printing press imported from Japan, which can print a good pattern at one time, so it is easy to avoid making make mistakes.
If the four R corners of the black can turn white, it means that the suppliers are still adopting the traditional technology. At present, advanced black porcelain printing technology can keep this trouble from happening.
When the printing is completed, there is another necessary step, which is to color finish the metal plate. In this way, the paint surface can be protected well. In addition, it can effectively prevent the metal plate from rusting.
Our investment in metal printing technology ensures the products to be in the best visual quality, which makes your tin packaging more attractive on sale.
The shearing machine cuts the large-size metal plates into small sizes. Different sizes are suitable for different parts of tin cans, such as tin lid, tin body and tin bottom. If there are some errors in the size of the sheet metal, there will be no strong structure after the formation of tin cans. So, it is the foundation on which tin cans has a solid structure.
It is not suitable for the edge of the cut sheet metal to have irregular burrs, which will also affect the quality of the most kinds of products. Finetins uses a fully automatic shearing machine to finish the process, and every tin sheet cut will be inspected by the engineers.
Stamping is essential in making tin cans, and it is  the most important step in which the errors should be avoided. If this step goes wrong, it will cause greater economic losses. In addition, it will increase the delivery cycle greatly as well. So when you visit a tin cans factory, be sure to focus on the production process.
After the Tin cans manufacturer installs the mould on the punch, the metal plate is stamped by the corresponding punch and formed into different parts of the iron can.
Stretch cans: two metal plates of different sizes are stamped separately to make into a can cover and a can body.
Three-piece tin cans: after stamping three metal plates of different sizes, you will have a can cover, a can body and a can bottom. The bottom of the tank and the can body are integrated through a special machine.
The stretching can process is suitable for making shorter cans, such as cosmetic cans, candle cans, etc. The three-piece stamping process is more suitable for higher-size tin cans, such as tea cans, cookie cans, Christmas cans, etc.
In the picture below, the book-type tin cans have as many as 60 processes. It is not only suitable for packaging, but also can be placed on the bookshelf for decoration.
After the custom tin cans is molded, it is necessary to finish the final quality control. And, the defective product will be determined if the following problems are detected:
The paint worn out.

Potholes.

Printing scratches.

Concave pointson the surface.

Printing chromatic aberration.
The quality products will be transferred to the packaging workshop for packaging, while the defective products will be destroyed. It is not surprise to find a certain number of defective products in mass production of tin cans.
Actually, it is not terrible to find defective products. What is terrible is that the defective products fail to be picked out. So it's important to develop an experienced QC team.
There are many advantages and disadvantages in searching for tin box factory in China to customize tin cans. The greatest disadvantage is that in order to save freight, you have to adopt maritime transportation in delivering tin cans to your home country, which usually takes 20-40 days.
Therefore, if the packaging of tin cans is not strict enough, there may be some quality problems with your tin cans. Usually, there are four quality problems due to poor packaging:
Rustiness
Concave points on the surface
Printing scratches
The flattened Tin cans
So the strict packing is shown in the picture below. Each tin cans is packed in an OPP bag and a separate space can be seen in the five-story carton. If necessary, put a cushion airbag in the carton.
10. Transport and shipment
Since the COVID-19 epidemic spread globally, the cost of international transportation has been high. The rise in transportation costs doesn't lead to a shorter receiving time. In addition, it increases the time you have to wait for tin packaging.
When you are worried about the transportation of goods, you can consult finetins in time. Maybe our freight forwarders can safely deliver the goods to your company at a more favorable price and faster efficiency.
Kerry Lu
I'm Kerry, the CEO of Finetins. I run a company with over 60 people, we produce, sell and export tin packaging. I spent over 20 years in tins packaging industry. We can provide you one-stop service of tin packaging purchase, including design, produce, export tin products to your place. If any questions, freely to reach me,I'll try my best to give you advice and solution.
If you have any further questions, please contact us.
Our minimum order quantity is 5000 pieces for one style. The higher the quantity you purchase, the better the price you will receive.